Yesterday was Veterans Day in the United States, honoring those who have served. Artillery History wishes everyone a happy Veterans Day and a big than you to those who have served!
The US's Veterans Day grew out of commemorations of the armistice that ended the First World War. In the United Kingdom, Canada, and many other Commonwealth nations, 11 November became Remembrance Day, a time to honor service members who died in the line of duty, much like Memorial Day in the US.
The most prevalent symbol of Remembrance Day is the red poppy. As many people know, that originates from the poem "In Flanders Fields" by LtCol John McCrae of the Royal Canadian Forces; he wrote it after the death of a friend in the 1915 Second Battle of Ypres. The poem has given us one of the most enduring symbols and is a powerful commemoration of sacrifice and duty during what at the time was the bloodiest conflict in human history. McCrae himself did not survive the war; he died of pneumonia in France in 1918.
Born in 1872, McCrae earned a medical degree in 1898 but he also trained as an artilleryman. As a lieutenant in 1900, he deployed with D Battery of the Royal Canadian Field Artillery to the Second Boer War (1899-1902). The most famous action in which D Battery participated was the Battle of Leliefontain on 7 November 1900. British forces had pushed Boers out of the area by 6 November south of present-day eMakhazeni, South Africa, then known as Belfast. But British leadership felt that the Boers would soon be reinforced and therefore, the British planned to withdraw. On 7 November, the Boers attacked the rear of the British column and the Canadians under LtCol François-Louis Lessard of the Royal Canadian Dragoons were tasked with the rearguard. D Battery manned its 12-pounder guns. The Canadians fought hard, and artillery fire was instrumental in repelling multiple enemy attacks until the British column reached high ground near eMakhazeni. Lt E.W.B. Morrison of the Royal Canadian Artillery was awarded the Distinguished Service Order for his actions that day.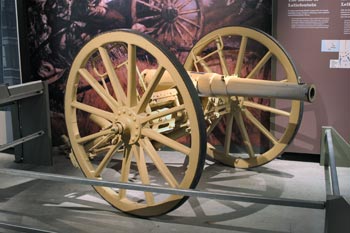 At this time I have no direct evidence about McCrae's involvement in the battle but I surmise he must have been there. I will do more research and hopefully find something to report.
"In Flanders Fields" by John McCrae
In Flanders fields the poppies blow
Between the crosses, row on row,
That mark our place; and in the sky
The larks, still bravely singing, fly
Scarce heard amid the guns below.
We are the Dead. Short days ago
We lived, felt dawn, saw sunset glow,
Loved and were loved, and now we lie,
In Flanders fields.
Take up our quarrel with the foe:
To you from failing hands we throw
    The torch; be yours to hold it high.
    If ye break faith with us who die
We shall not sleep, though poppies grow
        In Flanders fields.